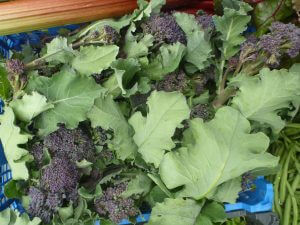 Another busy week on the farm, following the deluge of rain at the beginning of last week everything is exceptionally wet and muddy. However sunshine and winds have helped to dry things out, although most of the root vegetables need washing when harvested. This week we've started to harvest celeriac, always known as the 'Ugly Vegetable' it's great mashed with either parsnip or potato and makes a wonderful soup as well. This year's crop of parsnips are particularly good, especially when roasted with Sunday dinner.
The last of the carrots are being drilled today, then that's all the outside planting sorted for this year; just hoping that the weather doesn't turn wet again and wash out all the seeds.
Sprouts are now ready and this year's are certainly tasty, hard as bullets and very green. We're selling them loose and 'on the bone' as well, so you can hang them in the cool and pick them as needed so that they are fresh all the time. We've also had a very good crop of Nero this year, the dark frilly leaves are full of goodness and make an attractive addition to the plate.
Everything is now looking towards Christmas with lots of organising and admin. to be done, so make sure you place your order early please, Our Christmas page is now open so have a look and make your decisions and then order via e mail – we always acknowledge so if you don't hear from us please call to check everything is in order!